Families are welcome at St Lukes!
Sundays at St Lukes are a great way for kids to get connected with our church. Some Sundays our children have their own classes with games, activities, crafts and a bible lesson, and other weeks we have family worship, where all ages worship together.
We also have a more informal cafe style church service and our kids are invited to join in here too!
For more information on church services, click the button below.
Midweek Groups at St Lukes
We look forward to welcoming you to St Lukes' community centre, where we have our Teddies group on Mondays during term time,
Come along and register in person or contact us with any questions!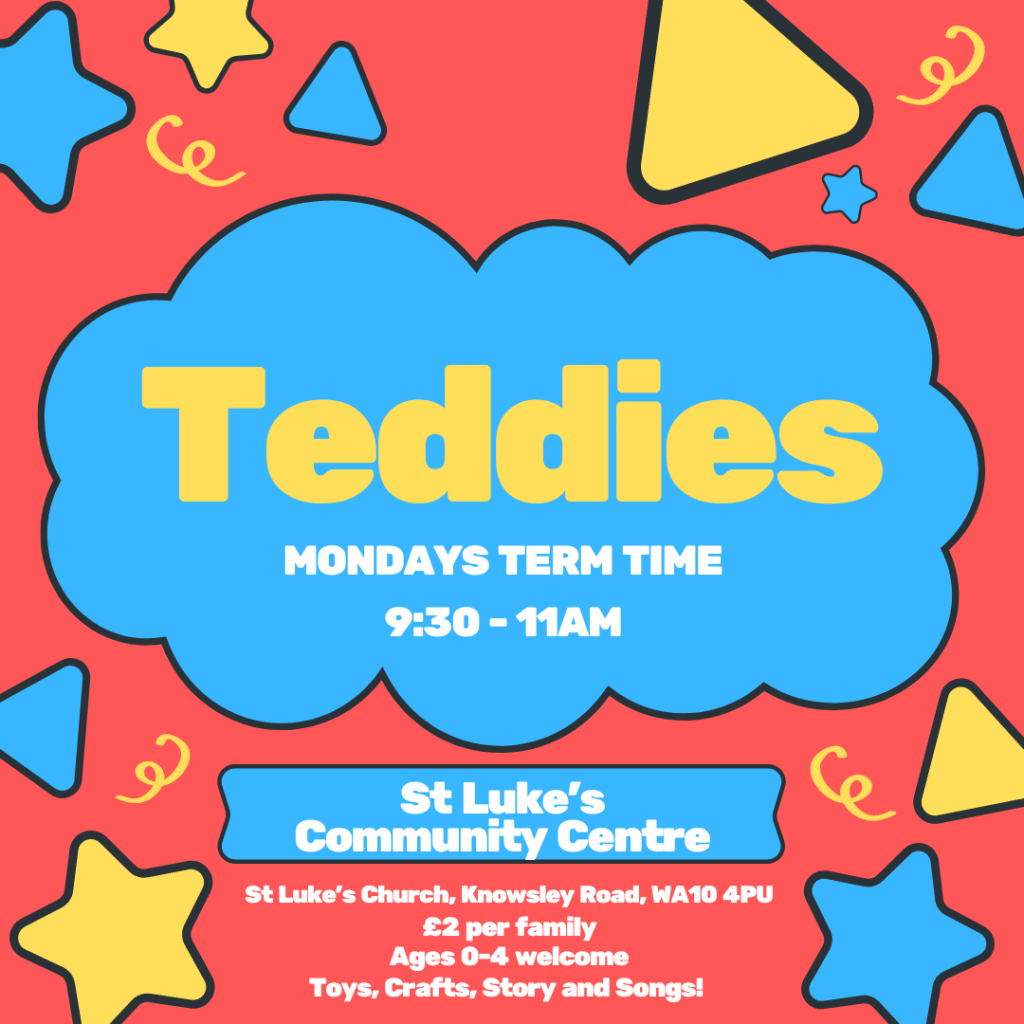 Groups at other team churches
As well as our own groups, we also link with St James with St Matthews, Eccleston Park and St John's Ravenheadfor Teddies group for 0-4 years old and St John's Church in Ravenhead for Toddle In on Wednesdays!
Visit St James with St Matthews'  or St John's website for more details or to contact about their groups.